Alexandria City Public Schools
1340 Braddock Place
Alexandria, Virginia 22314
EXECUTIVE SUMMARY:
Alexandria City Public Schools is located in Alexandria, Virginia. The district has 19 total schools in operation with an enrollment of roughly 16,300 students.
ACPS has mandated masks for the entirety of the 2021-22 school year. This mandate means students, staff, and visitors must wear masks at all times regardless of vaccination status. The only time masks are permitted to be removed are during meals, where there will be at least 3 feet of social distancing.
ACPS has an "Equity for All 2025 Plan." According to the district website, "ACPS places racial equity at the heart of everything it does, due to the recognition that the creation and perpetuation of racial inequities has been deeply rooted into school systems. Deeply racialized systems are costly and depress outcomes and life chances for all groups. Focusing on racial equity provides the opportunity to create goals and strategies that can also be applied to other areas of marginalization."
Updated – October 8, 2021
Board Members:
Jacinta Greene
District A
Michelle Rief
District A
Christopher A. Suarez
District A
Cindy M. Anderson
District B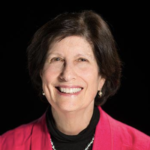 Margaret Lorber
District B
Veronica R. Nolan
Vice Chair, District B
Meagan L. Alderton
Chair, District C
Ramee Gentry
District C
Heather Thornton
District C
Board details:
The Alexandria City School Board is a nine-member elected body that adopts policy for the daily operation of schools and sees that school laws are properly explained, enforced, and observed. The City is divided into three voting districts, and three Board Members are elected from each district. Each member serves a three-year term. The School Board Chair receives $17,000 and Board Members receive $15,000 per year. The board oversees a budget of $375.4 million.