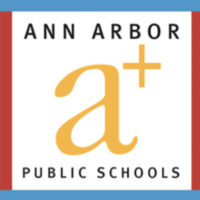 Ann Arbor Public Schools
2555 South State Street
Ann Arbor, Michigan 48104
EXECUTIVE SUMMARY:
Ann Arbor Public Schools is located in Ann Arbor, Michigan. The district has over 18,000 students enrolled with a total of 32 schools in operation. Ann Arbor Public Schools is the fourth largest school district in Michigan. 
AAPS and the city of Ann Arbor have gotten extreme pushback when it comes to mandating vaccines for teachers and faculty. The largest amount of pushback has come from the teachers union. AAPS already required weekly COVID testing for employees who were unvaccinated starting in July 2021. 
AAPS has an Equity Plan and an entire Equity Team for the district. According to their plan, AAPS working definition of equity is "the moral responsibility of each member of our learning community to take the intentional actions necessary to create a learning community free of barriers, biases, and disproportionality for each and every person regardless of personal characteristics and social circumstances." The five pillars of equity for the district are:
Perpetuating Systems of Equity and Opportunity
Courageous, Equity-Centered Leadership
Systemic Transformation of Culture
Equity-Centered School and Classroom Practices
Family and Community Empowerment
Updated – October 4, 2021
Board Members:
Susan Baskett
Secretary, Legislative Representative
Krystle DuPree
Trustee
Jeffrey Gaynor
Trustee
Bryan Johnson
President
Jessica Kelly
Vice President
Rebecca Lazarus
Treasurer, Parliamentarian
Ernesto Querijero
Trustee
Board details:
Board of Education elections are held in November of even-numbered years. The board consists of seven members with a President, Vice President, Treasurer and Secretary elected among themselves. The board oversees a budget of $282.7 million.