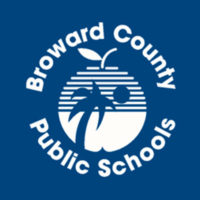 Broward County Public Schools
600 Southeast 3rd Avenue
Fort Lauderdale, Florida 33301
EXECUTIVE SUMMARY:
Governor DeSantis issued an executive order aimed at protecting parental rights to make health choices for their children. To ensure compliance with the executive order, Governor DeSantis has threatened to pull funding from school districts that choose to uphold a mask mandate for district school. Despite this executive order, the Broward County Public School Board voted 8-1 to mandate masks for all students and staff, defying the Governor's orders.
The Broward County Public School System established a Diversity Committee in 1996 which consisted of 22 adult members in the 2019-2020 school year who were dedicated to examining areas of possible inequity and equality amongst the school system's white students and the other races in the system. In June of 2020, the School Board of Broward County passed Resolution 20-133 which serves as the school board's commitment to its Black Students. The resolution boasts sentiments such as "the School Board recognizes that general education research and practice have created a picture that overemphasizes the deficits of Black children…" as well as "highlighting the value of our Black students does not negate the commitment of the Broward County Public Schools District in its mission of 'educating all students to reach their highest potential' ". In addition to the Diversity Committee's special attention and action in their racial diversity initiatives, the committee also takes special care to "[support] educators with the tools and resources necessary to address lesbian, gay, bisexual, transgender and questioning (LGBTQ) topics in a school setting."
Updated – October 4, 2021
Board details:
Broward County Public Schools is the 6th largest school system in the U.S and 2nd largest school system in Florida. The school district consists of 333 schools serving over 371,000 students. The School Board for the district is made of 9 members who are elected to serve 4 year terms. Board meeting agendas shall be released at least seven days in advance of each Regular Board meeting.