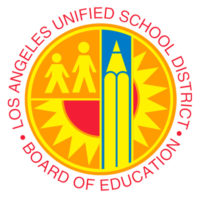 Los Angeles Unified School District
333 South Beaudry Avenue
Los Angeles, California 90017
EXECUTIVE SUMMARY:
The Los Angeles Unified School District has an enrollment of 483,234 students, making it the largest singular school district in the country. The districts budget for the 2021-22 school year is $7.59 billion.
Los Angeles Unified School District yet again used their power to manipulate and control the children and parents of their district. Students need to scan into school using a QR code that was custom made for LA Unified by Microsoft. The QR code scans to look at student and teachers health screenings, COVID test results, and makes sure that vaccination records are up to par with the districts standards. The application is a living database that will track more than half a million students and about 75,000 employees. Students cannot enter the school building if their app does not reflect a negative COVID test. There are examples where it took a student 3 weeks to be able to return to school because her test results were not loading into the app. Even though she had a negative test result, she was banished from school grounds until she could show proof of a negative test.
In what may be the largest overreach by a school district in history, LA Unified mandated that all children 12 years and older MUST be vaccinated against COVID-19 by January 1, 2022 in order to attend school in person. LA Unified has made a serious effort to be the first to mandate more restrictions against children, and continue their effort to set the precedent for other radical school districts across America. There are no exemptions allowed for religious or personal beliefs.
In July 2021, LAUSD unanimously passed a resolution that denounced antisemitism and anti-Israeli rhetoric, the Los Angeles Daily News reported. The resolution also called on the district to update its Jewish history and culture curriculum and instructional materials and provide more training to staff about how to respond to anti-semitic speech and incidents. The LAUSD and the teachers' union, United Teachers of Los Angeles (UTLA), have historically been at the forefront in teaching young people to reject xenophobia and racism. However, recently activists within the union expressed support for a resolution backing the boycott, divestment, and sanctions movement against the State of Israel. This directly contradicts LAUSD's latest antisemitism resolution and has yet to be addressed by the school board.
Amidst recent tensions with school districts and on-campus police, LAUSD was faced with decisions of its own. In February 2021, the board voted to remove officers from campuses, ban them from using pepper spray on students, and to eliminate 133 positions, including 70 sworn officer positions, from the district's school police department. By stripping $25 million from the LAUSD — or about a third of its budget — board members redirected those dollars toward a $36.5 million Black Student Achievement Plan. In June, board members met once again to discuss further budget cuts. At the meeting, board member Tanya Ortiz Franklin urged her colleagues to cut 32 currently vacant positions within the department and to shift an estimated $4 million in resulting savings to other areas of the budget. Her effort fell short of votes, however. Board members chose to not make those cuts in June, but community members continue to apply pressure in hopes of completely removing any and all police presence from LAUSD schools. Dr. Melina Abdullah, a professor at CSU Los Angeles and co-founder of Black Lives Matter Los Angeles, said she is confident the Los Angeles Schools Police Department (LASPD) will eventually be defunded.
"It's not about if we are going to defund that budget," Dr. Abdullah said. "It's about how quickly are we going to defund the budget."
Updated – October 4, 2021
Board details:
The Los Angeles Unified School District school board consists of seven members elected by district to four-year terms. Three or four seats are up for election on a staggered basis every even-numbered year in November. The term of office for Board Districts 1, 3, 5 and 7 is 12/14/20 to 12/16/24. The term was extended in 2015 by Charter Amendment 2. The term of office for Board Districts 2, 4 and 6 is 7/1/2017 to 12/11/22.