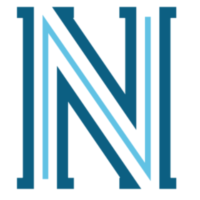 Norman Public Schools
131 South Flood Avenue
Norman, Oklahoma 73069
EXECUTIVE SUMMARY:
The Norman Public Schools district is the eighth largest in the state. The district is home to 14,419 students across 25 schools. Governor Kevin Stitt passed a law in May of 2021 banning school districts from implementing mask mandates unless the governor declares a state of emergency in their areas.
In an August 2021 board meeting, member Linda Sexton pushed back against the governor's law, claiming that unmasked young students may "murder" each other by transmitting COVID-19. The board member stated, "It's just not OK for kids to commit murder by coming to school without a mask." She went on to urge the district to fight back against the governor's law.
Sexton apologized via email the next day. She wrote: "My emotions got the best of me in that moment and I went too far in regards to people's decisions not to wear a mask. I apologize for my choice of words and I regret deeply that I placed blame on students and families for their personal choices. I want to say directly to those families that I am very sorry. I am striving to better understand the choices and decisions of those who oppose masking and I am committed to ensuring our schools are a welcoming environment for all." 
In the 2020 and 2021 school years, the district also spent $22,750 on equity experts to teach multiple sessions about "unconscious bias" and systemic inequality.  The district had three different training groups come in to discuss different racial, religious, and LGBTQ communities.
Updated – September 29, 2021 
Board details:
The Norman Board of Education is comprised of five members elected to staggering five-year terms. They are elected by district. Board meetings are scheduled through the end of 2021. A full list of meetings, agendas, and minutes can be found on the Board's website.