San Francisco Unified School District
555 Franklin Street
San Francisco, California 94102
EXECUTIVE SUMMARY:
San Francisco Unified School District enrolls 54,063 students and was the first public school to be established in the state of California.
Ballotpedia records that math proficiency has fallen nearly 20% for Pacific Islander, Black, Hispanic, and White students from the 2013-14 school year to the 2018-19 school year. Reading proficiencies have fallen for Black and Hispanic students at least 10% in the same timeframe, while all other demographics remained the same.
According to SF Gate, the Superintendent makes more than $300,000 per year.  No student with a medical reason needs to wear a mask, according to a town hall recorded on the SFUSD YouTube channel. The Daily Journal reported that the SFUSD suspended campus police. A SFUSD committee member was reported saying, "Until and unless we get an agreement that will support and defend our students and has broad community support, I'm not comfortable having a routine police presence on our campus."
On August 10, 2021, The San Francisco Unified School District announced that all district staff would be required to receive the COVID-19 vaccine or undergo weekly testing starting in September, joining a growing number of employers issuing vaccine mandates. The requirement will go into effect on September 7, 2021, and will impact the district's nearly 10,000 employees.
Updated – October 4, 2021
Board Members: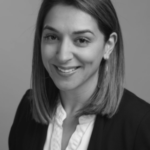 Gabriela Lopez
Board President
Faauga Moliga
Vice President
Matt Alexander
Commissioner
Kevine Boggess
Commissioner
Alison M. Collins
Commissioner
Jenny Lam
Commissioner
Mark Sanchez
Commissioner
Board details:
Vincent Matthews is the superintendent of the San Francisco Unified School District, and appointed superintendent on May 1, 2017. 7 members are elected to 4-year terms. 3 or 4 seats are up for election on a staggered basis every even-numbered year in November. On November 8, 2016, citizens of San Francisco passed Proposition N, allowing non-citizen parents or guardians of students who live in the San Francisco Unified School District to vote in school board elections. The proposition was passed with 54% of the vote. Because of COVID, mail-in ballots were sent to all registered voters in the general election. Additionally, counties were authorized to consolidate precincts and defer opening voting centers until the third day before the election.